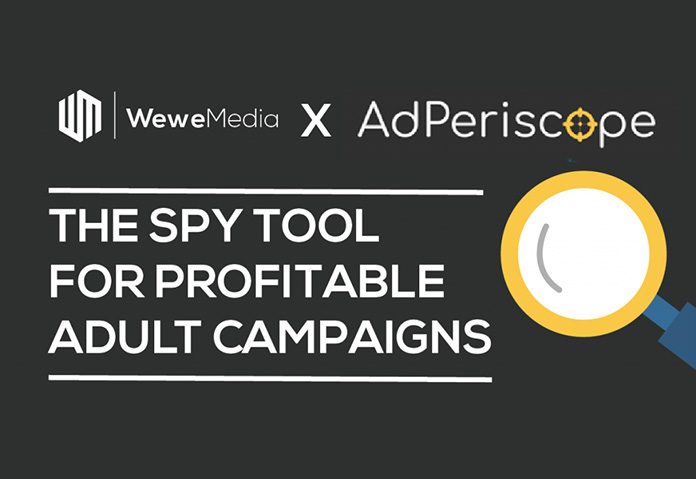 Much has been said about adult dating being an evergreen vertical and while it is a great vertical to dive into, it's also not the easiest too, especially when the competition gets tougher. It can make a world of difference in giving your campaigns a head start if you have a tool providing you intel on what's working and what's not.
Today we share with you AdPeriscope , a powerful adult spy tool that spies on 8 major adult ad networks (TrafficStars, EroAdvertising, ExoClick, TrafficFactory,  JuicyAds, TrafficHaus,TrafficJunky, AdBucks) with data from 56 countries and 150+ mobile carriers. You can uncover in-depth campaign intel such as proven creatives, working landers, profitable placements, and the exact targeting.
Our very own #WeweExpert Zac is here to give our readers a look into AdPeriscope to take your adult dating campaign to the next level. Here is a short guide on how to get started real quick to find trending and successful campaigns from any country.
1. You need to first apply some filters because AdPeriscope has massive amount of data and it will be very difficult to find winning campaigns without applying filters. You can apply filters like "Ad-network", "Country", "Platform (Desktop/Mobile)", "Language" etc. At the very least, you should apply "Country" filter to narrow down your results to a specific country.
2. In this guide, I am going to apply Denmark as my "Country" filter so that I only see ads from Denmark as shown below:
3. AdPeriscope has a very nice feature of finding trending/profitable ads. It is called "Ad-Gravity". When you sort the ads by "Ad-Gravity", you will see the most profitable and currently trending ads at the top of the listing. In the screenshot below, I am sorting ads by Ad-Gravity in descending order while applying the Denmark Country filter: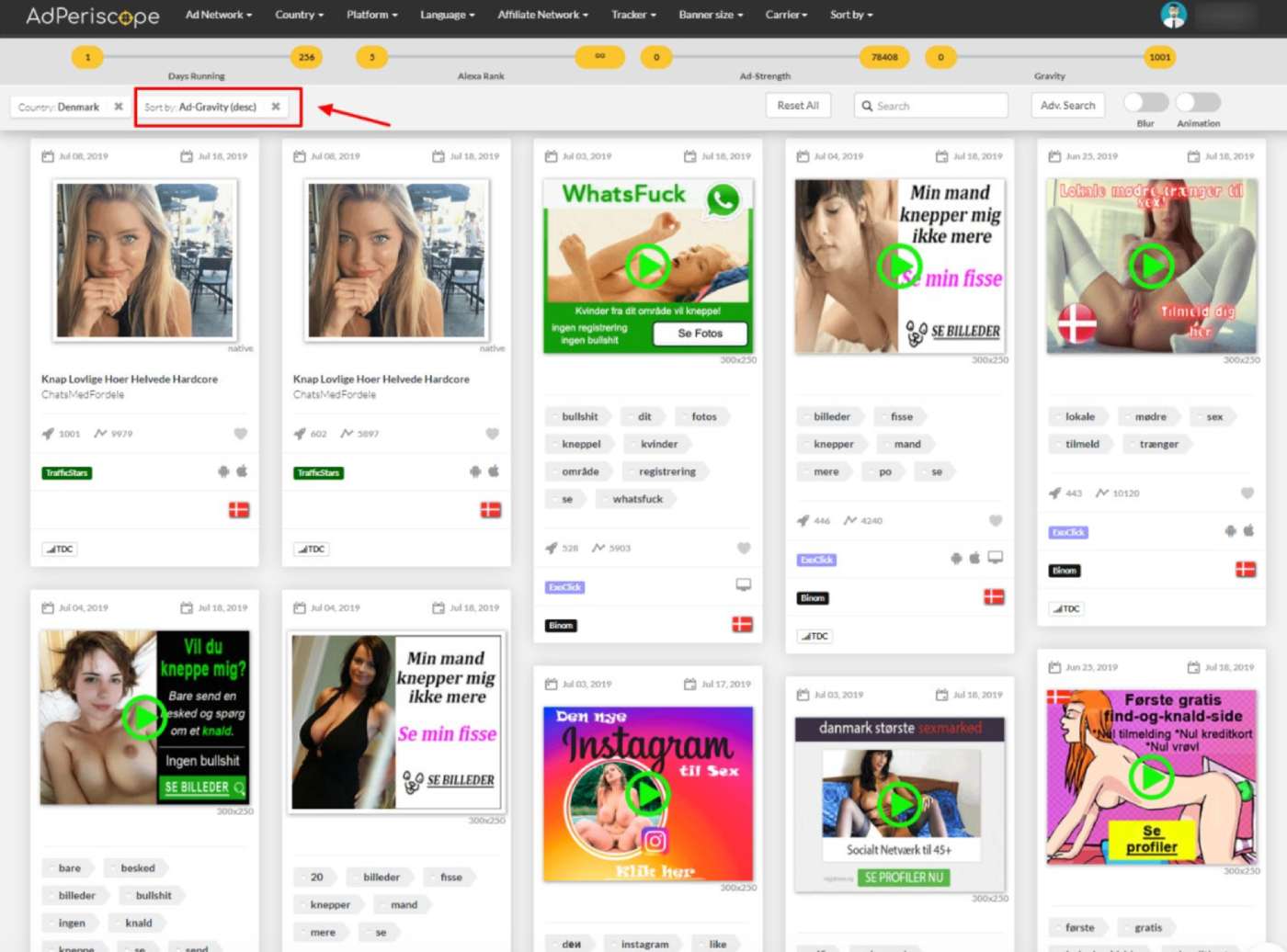 4. Now you see the most profitable and currently trending ads at the top of your results. As you can see from the above image, first two results are native ads followed by banner ads of different sizes. AdPeriscope covers both native and adult banner ads. If you look at an individual result you will see many interesting parameters for that particular ad as shown in the next figure:
5. A few notable things from the above image:
AdPeriscope scans each banner ad to read the text on each banner so you can easily search ads by specific keywords.
They have data from 56 countries and 150+ mobile carriers and you can filter your results out by specific countries and mobile carriers.
They also identify 8 different tracking tools such as Voluum, Binom, etc, so it is easy to find affiliate campaigns.
6. Moving forward, if you click on any of the ads you get a whole lot of more information about the ad and the campaign as shown in the screenshots below: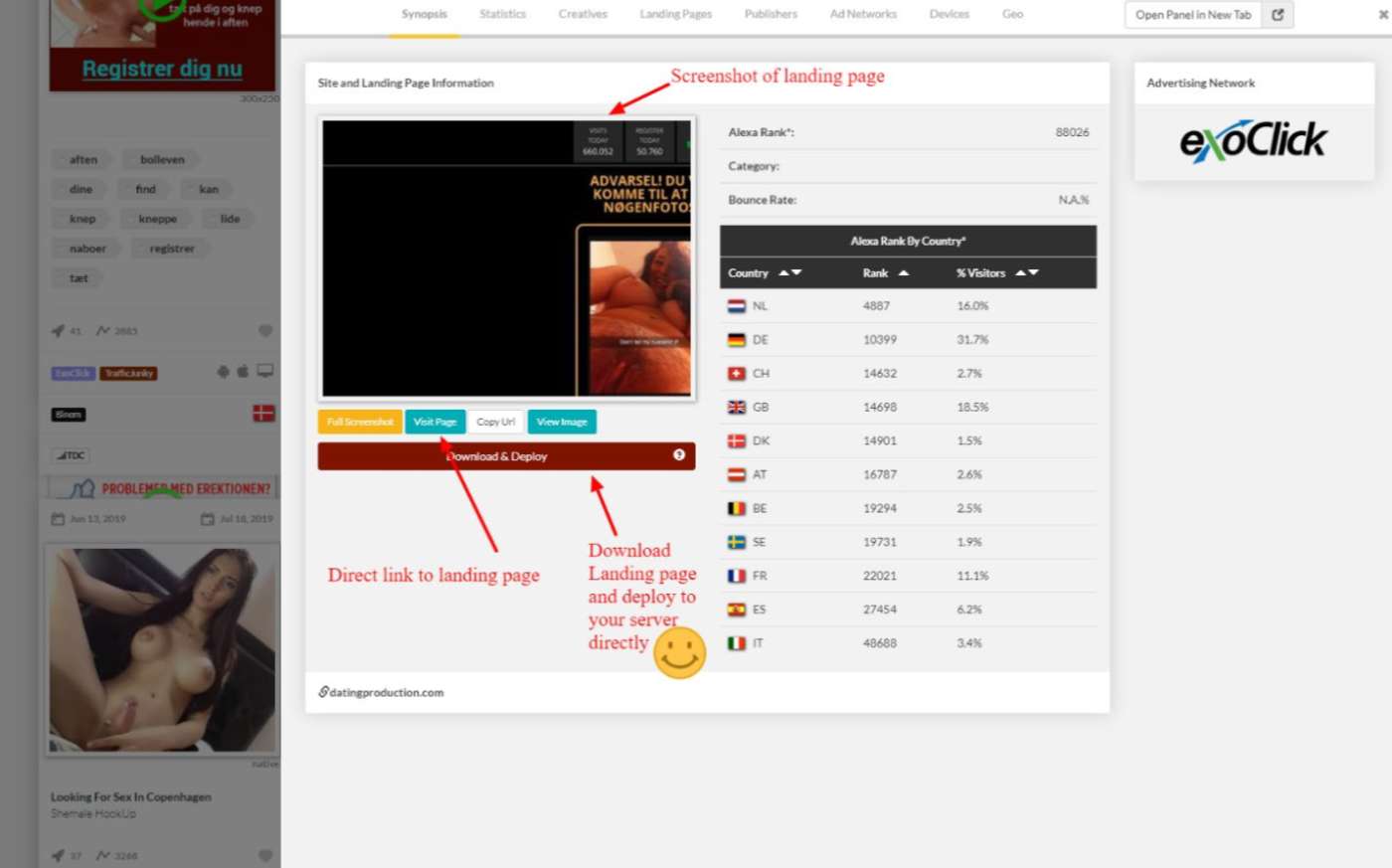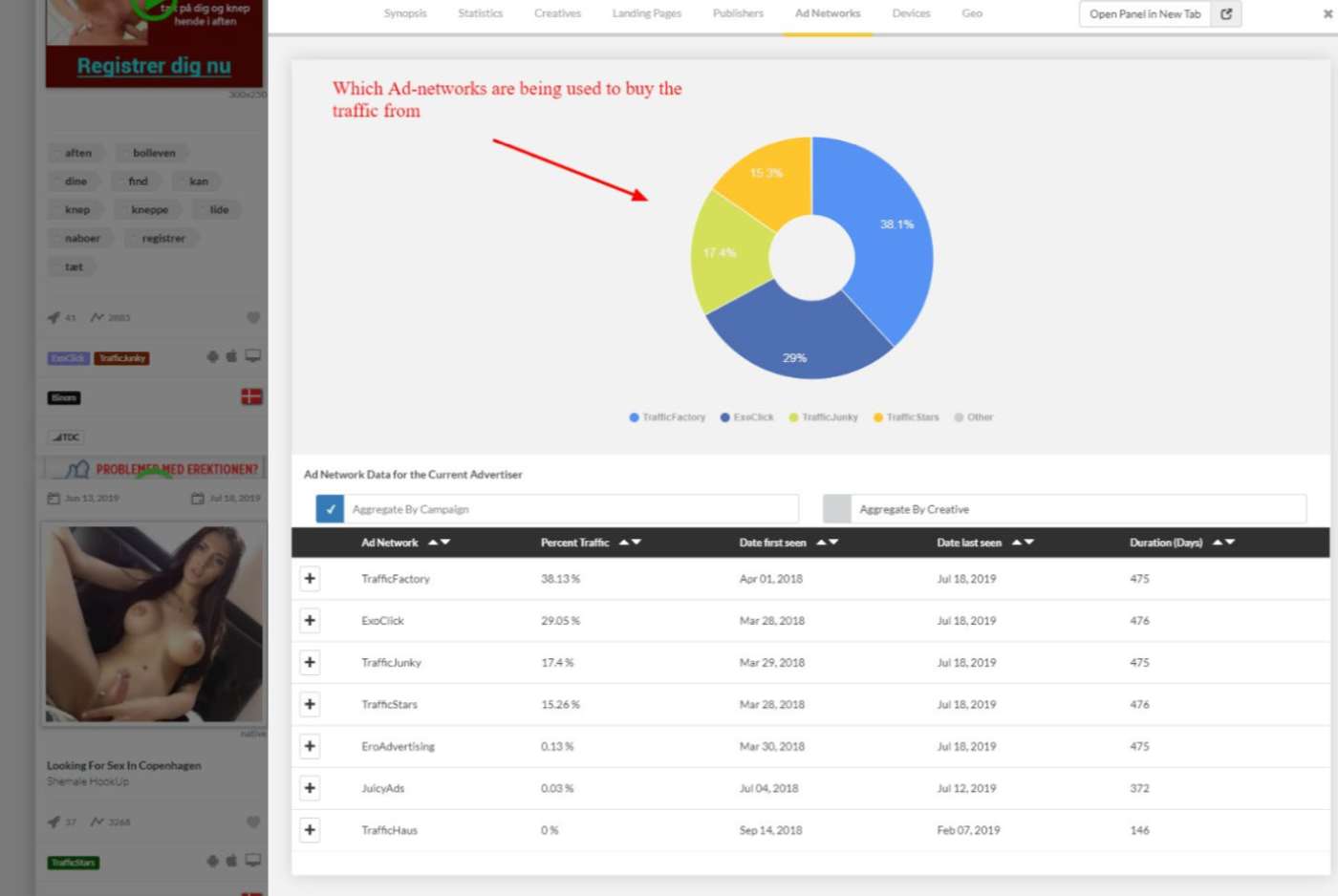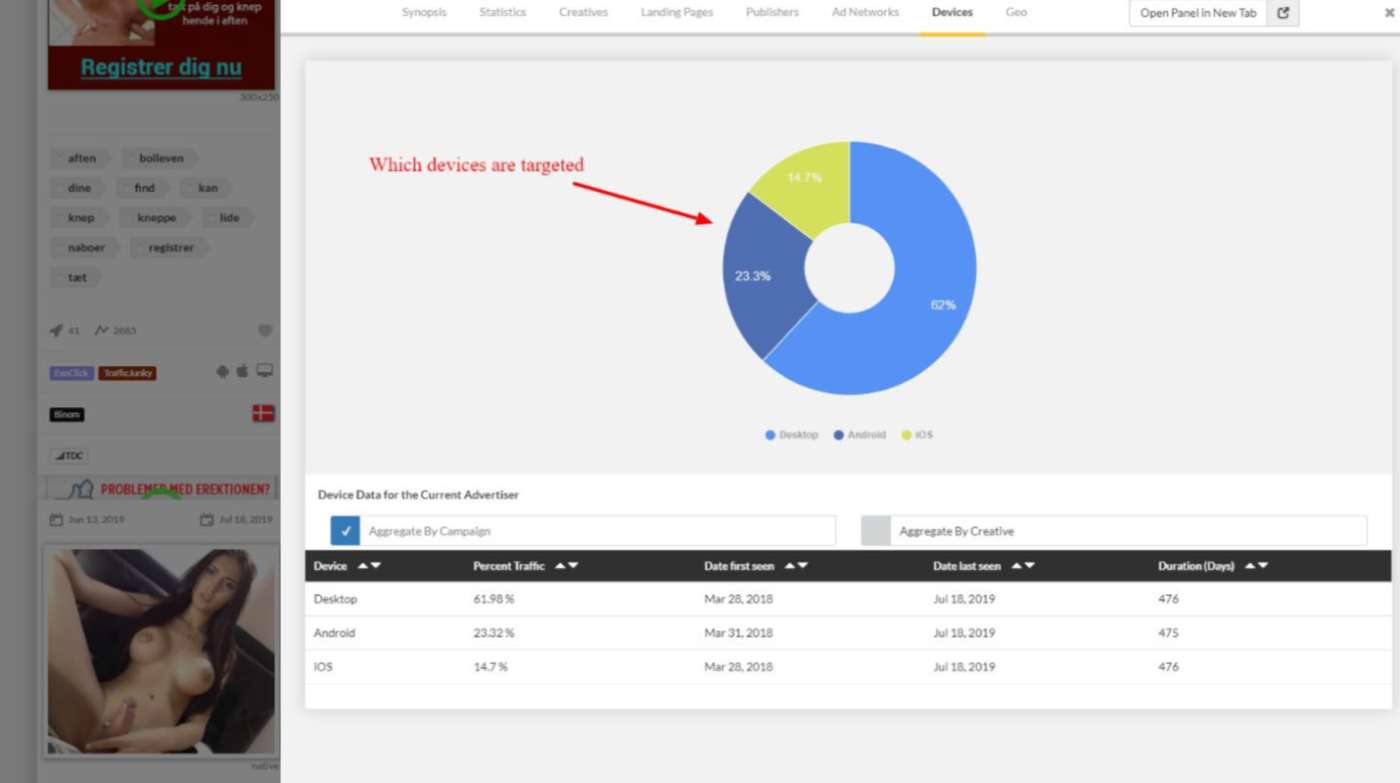 7. There are many other features in AdPeriscope that I am not including in this guide to keep it short and simple. But you can get a feel of how this spy tool can help you gain some valuable insights.
Short and sweet, we hope that helped you to better understand the spy tool! Better news, our current partnership with AdPeriscope  gives our affiliates a 20% Lifetime Discount. Try out this spy tool for yourself and sign up with our special code WEWE_20 upon checkout.
Don't forget to join our ongoing Hottest Dating Promotion to get AdPeriscope for FREE in an amazing package with The Optimizer, ZeusTrak and Traffic Stars
Here's hoping that AdPeriscope will help you to boost your traffic in the adult dating vertical. Do let us know your success stories and we would love to feature you in our upcoming case studies.