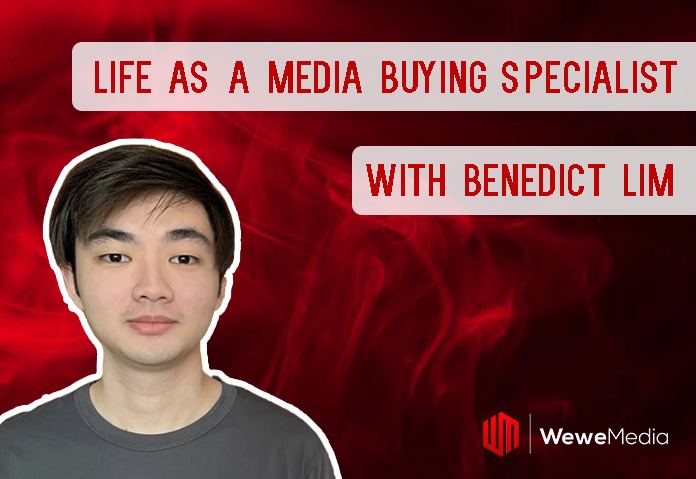 Wewe Media Headquarters in sunny Singapore is excited to announce our latest member, Benedict Lim, who takes on his new role as Media Buyer Specialist. We are always excited to have new creative blood to our organization as it instantly grants us a fresh set of eyes.
Let us get to know Benedict Lim as he shares with us a typical day at work as a media buyer specialist!
Can you tell us a little about yourself? What have you been up to during this pandemic?
I just completed my national service in May this year, enlisted in the Singapore Civil Defence Force. Graduated with a Diploma in Electrical and Electronics Engineering from Republic Polytechnic. However, I was intrigue in the Digital Media scene and decided to enrol in a 2-month online bootcamp in Digital Marketing with Ngee Ann Polytechnic from June to August. That was where I got to know about Wewe Media as the company was approached by Ngee Ann to be one of their hiring partners.
What is a typical day at work as a media buyer specialist?
As a new member to the company and a newbie in this market, my typical day revolves around understanding what media buying is and also what is expected of a media buyer in Wewe Media. I have been tasked with broadcasting SMSs to our list and going through the process of learning how a lead funnel work and also mostly on how to improve the copy of the SMS that we blast out to our subscribers.
What is the best thing about working in an affiliate marketing company?
The best thing about working in this line is that there will always be opportunities to learn something new and there will never be a dull moment as there will always be ways we seek to improve on the processes and our productivity for any given campaign we run.
What made you decide to join Wewe Media?
I decided to join Wewe Media and a market I have never been exposed to as I wanted to leave my comfort zone and not get stuck with mundane jobs, like being a technician or engineer, not that it is a bad occupation but it can be quite monotonous. Being in an affiliate marketing company or even in digital marketing as a whole, we have to keep up with the latest trends and come up with ideas to attract our consumers on the fly, as and when a campaign ends we have to be ready to run another campaign simultaneously.
What challenges and opportunities do you foresee?
For now, my main challenge is to get a hold of how the market works and how I can take it in my stride, as there will be always be challenges but I know I can turn all these challenges into opportunities.
Do you have a favourite quote you live by?
The only way to do great work, is to love what you do. – Steve Jobs
No matter what you do, you have to put your best into in, however if you do not love what you are doing and thinking that you have to do it just to survive then there is no meaning in doing it at all. No matter how hard you work to survive there will be no soul in what you do.
What is your favourite thing to do outside of work?
Travelling! But with the current pandemic and with the whole world on lockdown, it might not happen anytime soon. I have been binge watching series on Netflix and taking some online courses to brush up on my skills, especially in website design and development during my spare time outside of work.