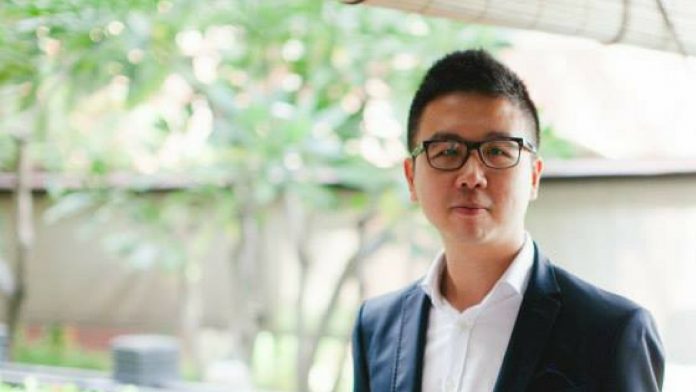 Ronny Lua is the Co-Founder of Wewe Media Network, an industry-leading performance network specialized in smartlinks/rotators. Ronny has been in affiliate marketing since 2008, and has managed 8-figure campaigns together with his media buying team. He is presently the Affiliate Director at Wewe Media Network, and happily shares his wealth of experience with the affiliates on his network.

What is Wewe Media Network and how are you positioned in the market?
Wewe Media Network is a Tier-1 affiliate network specialized mobile content offers. We take pride in being the leading monetization network –– by making sure we are able to provide One-Stop Monetization Solution to all of our clients! We are the first to offer fixed-payout SmartLinks, and many affiliates choose to run with us because we are able to give them personalized SmartLinks and offers, something that no other network provides.
What types of clients do you work with?
Direct advertisers, affiliate networks, affiliates, content publishers, ad networks…. Everyone who loves traffic and monetization!
What geographies are you focused on and where are you seeing the most growth?
While we are headquartered in tiny Singapore, we are truly global! The core value we provide to our publishers is the ability to monetize their traffic in all countries, so we don't focus on any particular regions. As for single offers/verticals, we are doing massive numbers in LATAM, Nordics, Europe, Asia. We are very strong in these markets, and they are growing rapidly.
What are your main tips for successful affiliate marketing?
I started my own affiliate career in 2008. Affiliate marketing doesn't wait for anyone – it changes at an unbelievably fast speed. Along the way, I've had to pivot multiple times, and master different traffic types and offer verticals. In these 8 years, my team and I have run tens of millions of dollars in campaigns. Here are a couple of critical lessons:
Strong networks – Build good relationships with your ad reps & AMs
Never get complacent – stay curious and updated with industry trends
Stay focused – stick to one thing, master it
Embrace failure and losses – you will never succeed unless you know how to fail
I have a ton more stories and lessons to share, too long for this interview. If you're keen to talk to an "old" affiliate guy, just find me on Linkedin and we can have a chat!
What types of offers do you have? What are the benefits of working with them?
Our offers can be categorized as follows:
Global Intellink®
Vertical-specific Intellink®
Mobile content offers Antivirus
We have our Intellink Hyper-Optimization Technology built into our SmartLinks, and we also provide landing pages for affiliates who don't want to bother with finding/building their own pages.
As a former affiliate myself, I know the HASSLE of constantly having to split-test landing pages and offers. BUT, I also know how critical that is. That's why I came up with our product, so affiliates can just focus on buying and optimizing traffic and letting our Intellink® take care of the rest.
We package the best-converting offers and LPs into (1) Intellink®, so affiliates can focus on buying/optimizing traffic, and not worry about running lousy offers/LPs, or offers going down. Just send traffic to [1] link, and we make sure your traffic is sent to the BEST landing page and offer.
Wewe Media Network Operations 
What kind of people works with you in the team at Wewe Media Group?
AMAZING human beings! 90% of our team have experience in affiliate marketing, and our Account Managers all used to run multi-million dollar CPA campaigns. (so yes, GRILL our AMs if you need help to get to the next level!) We are headquartered in Singapore, with offices in various parts of Philippines. This year, we are looking to expand and set up offices in Europe and US.
What mobile devices do you use?
Huawei Mate 8 FTW!
What are your favorite apps?
Evernote, Whatsapp, Slack, Yahoo Finance
What do you think about Hyper – Optimization technologies and their potential for advertising?
Intellink Hyper-Optimization Technology can be scary, sound ridiculous, and quite dumb at times! We have been working on making our machine better for the past 12 months. While it was quite dumb initially, it has since evolved into a lean and mean machine, more than capable of replacing human optimization. Best of all, our technology has built
Best of all, our technology has built a great reputation within the industry and currently being used by Big Networks and Advertisers as their traffic monetization solutions.
Here's a fun case study we did.
We did a test pitting our own media buyers against our current version of Hyper-Optimization Technology and despite all the experience we had running campaigns, our technology still beat us by a cool 20% in performance!
Old-school media buying and manual optimization still works, ONLY IF you have a massive team of skilled media buyers. And even with that, you won't be able to monitor your campaigns 24/7. To survive, and thrive in this cut-throat industry, Every edge counts. You need to find that competitive edge you have over others, And FOCUS on the stuff that really matters –– Buying Traffic.
Hyper-Optimization Technology is the present, and the future. If you're in the affiliate industry, and not utilizing it, you will be left behind. Period.
If you want to know more about what Ronny Lua does and how Wewe Media Network helps affiliates and publishers get better EPCs and eCPMs, sign up for an account here. Just mention "ROBOCOP" in the "who referred you?" column,
and get your account upgraded to a premium account.