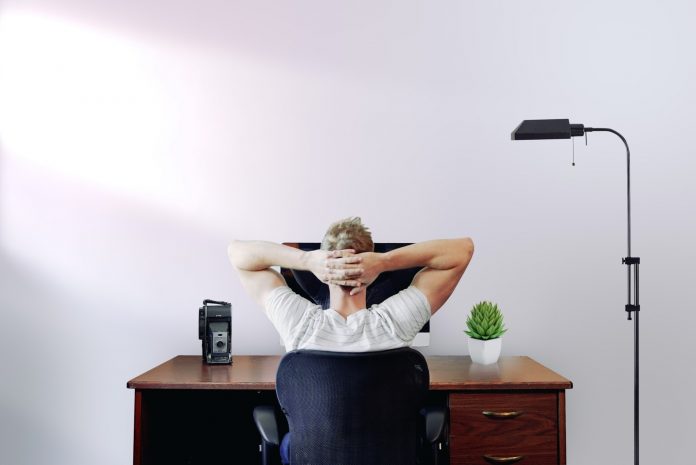 We often hear this from newbie that joined our industry: 
"It's complicated." , "I don't know how to get started." , "I'm afraid my traffic might not be good enough." 
Although these concerns are legitimate, the payoff is well worth it. However, few are as flexible and rewarding as affiliate marketing. You can earn an income through generating creative, valuable content if you do it right. Through affiliate marketing, you can monetize your content by promoting the products of other companies. When someone buys a product or service through your referral, you earn a small commission. 
In this article, we will explore affiliate marketing in general and the basics of how it works. Besides helping you get started, we'll also show you how it could benefit you. Let's get started! 
A History of Affiliate Marketing (And How It Works):
Monetizing your website doesn't have to be a difficult or compromising endeavor. It can be gratifying, both from an economical and creative perspective. Plus, it doesn't require much legwork in other methods of making money online.
You promote external vendors' products on your website through affiliate marketing. There are usually three or four parties interested in an affiliate arrangement, although the definitions vary. To clarify this jargon, let's have a look at the 'who's who of affiliate marketing:
The affiliate

– Known as 'the marketer,' the person who runs a site with multiple affiliate links. By clicking on an affiliate link, visitors who find a product and purchase it receive a commission.
The consumer

– A visitor on the affiliate site who clicks on an affiliate link and completes a purchase could be anything from the same company. (whether it is a promotion of the original item or something else).
The network

– Various affiliate companies have their own or third-party platforms on which they run their affiliate programs. By this, they provide the affiliates with the links and pay the affiliates a commission.
The merchant

– A company that sells affiliate-marketed products. Several companies have an affiliate programs that operate through both the network and the merchant.
If that still sounds a little odd, here's an example of how an affiliate sale would operate in real life:
An affiliate writes a blog post and posts it on their website. Example:

The article was a blog on a review of a pair of sneakers, which are sold by the merchant.    
2. The affiliate offers a link to the sneakers' product page at the bottom of the post.
3. A customer reads the blog post and clicks on the affiliate link after being interested by the review.
4. The customer decides to buy the sneakers after visiting the merchant's website. 

5. The merchant makes a profit on the sale, and a percentage of that profit is split with the affiliate.
You might be wondering how the merchant determines which affiliate is responsible for the purchase. That's the easy part, because each affiliate is given a unique URL that keeps track of each product they advertise. This allows the merchant to track all referrals using cookies, ensuring that they know exactly how much money each affiliate has brought in (and what to pay them in return).
How Affiliate Marketing Can Benefit You:
It's likely that the prospect of making money by merely sharing links has already piqued your interest. Affiliate marketing, on the other hand, has a slew of benefits in addition to the apparent one. Let's look at a few of the most important ways that becoming an affiliate marketer can help you and your website.
First and foremost, it is a low-risk and low-cost venture. Having a blog, a website, or even just a social media profile is the minimal minimum for getting started as an affiliate. As a result, it is a very cost-effective way to produce money. It also means you won't have to spend a lot of money up front because you may start small and gradually expand your marketing efforts.
Another appealing feature of affiliate marketing is that it allows you to be creative while also providing something of value to your audience. Because affiliate links may be used almost everywhere, you can create a review site, write long-form articles, or even provide video content. You don't even have to bother about making, shipping, or supporting the items yourself because you're marketing other companies' products.
Affiliate marketing also allows you the option of promoting whatever you want. In other words , it allows you to be selective. Not only do you get to choose which networks to work with, but you also get to choose the items and services you wish to sell in most circumstances. As a result, you have complete control over what appears on your website.
Finally, affiliate marketing can be quite profitable (but it is not a get-rich-quick plan). Because you receive a percentage of every sale you refer to, there is no limit to your earnings. This implies that if your affiliate site takes off, you could end up with a decent passive income.
With that information in mind, you should be able to determine whether affiliate marketing is something you'd like to pursue. For many people, the advantages are self-evident. However, there are a few things you should keep in mind before you start publishing affiliate links.
If you would like to be an affiliate why not consider joining our network. Our team is built of experts in the Credit Card Sweepstakes, Casino, Nutra, Insurance and CPI verticals.