Everything Under the AM-Brella
Welcome to Everything under the AM-Brella podcast hosted by Wewe Media Group, the first ever network to bring you all the insider news on everything affiliate-related. 
Join us in our bi-weekly podcast launched every Wednesday as we invite major players in the space from different networks, advertisers and even big time affiliates that have made huge impacts in the space to share their success stories and tips.
Meet JP Ramos, Vice President of Strategic Partnerships at Wewe Media, shares his story of starting as an affiliate and the challenges he encountered during his earlier days.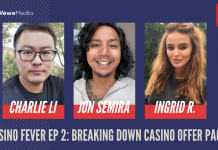 Do you know that casino offers' landing page has a huge effect on…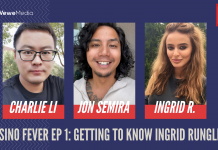 What is Casino? What type of popular Casino Offers are there currently? What…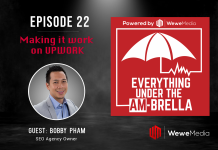 Listen, Subscribe and Rate us on iTunes, Spotify or TuneIn! Making it work on UPWORK with…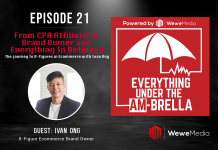 Listen, Subscribe and Rate us on iTunes, Spotify or TuneIn! The Journey to 8-figures in Ecommerce…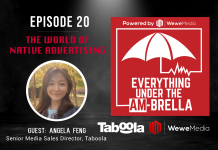 Listen, Subscribe and Rate us on iTunes, Spotify or TuneIn! The World Of Native Advertising "I eat…