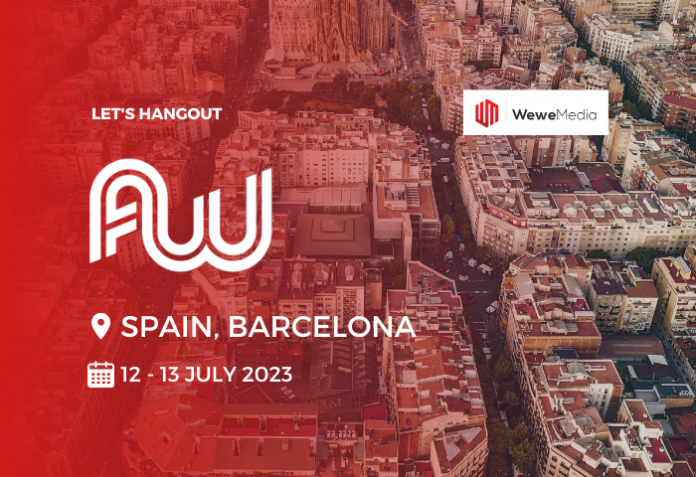 The Affiliate World Europe (AWE 2023) conference, scheduled to be held in Barcelona, is a prestigious global event that unites performance marketers and e-commerce entrepreneurs from around the globe. This three-day conference offers a captivating lineup of informative speeches, engaging panel discussions, bustling exhibitor markets, and ample networking opportunities.
AWE presents an unparalleled platform for industry professionals to connect and collaborate. With renowned experts delivering insightful speeches and participating in panel discussions, a diverse exhibitor market showcasing innovative solutions, and well-curated networking events that foster partnerships, this conference serves as an invaluable resource for staying abreast of the latest trends in affiliate marketing. Attendees can access data-driven insights and cutting-edge tools, making this event a must-attend for those striving for success in this field.
Recognized as the foremost affiliate marketing conference in Europe, AWE boasts a lineup of over 35 speakers, 120 advertisers, 40 traffic sources, and 170 affiliate networks, among others. The conference covers a wide range of topics, including AI in advertising, programmatic advertising, meta ads, Google ads, native ads, and more. Esteemed speakers such as Brendan Kane, Mirella Crespi, Thomas McMahon, and Chris Erthel will share their expertise at the event. Scheduled to take place on July 12-13, 2023, in Barcelona, Spain, the conference is expected to attract over 5,000 attendees from 110 countries.
Arrange a meeting with the Wewe Media team, as JP, Viv, Elysia, Ingrid and Maps are enthusiastic and well-prepared to support you in enhancing your affiliate marketing strategies.