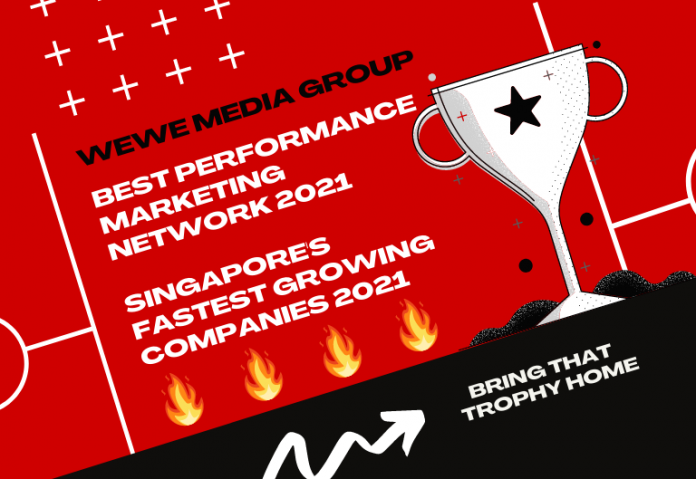 It is most exciting for Wewe Media Group as we start off 2021 on an amazing note. Wewe Media Group is announced to be in the ranking of 'Singapore's Fastest Growing Companies 2021', a prestigious award presented by The Straits Times and Statista. Only independent companies with high organic growth over a three-year period can make it into the ranking so we are really proud of how much we have come thus far. It only means that we have what is most important to stakeholders – from clients and investors to business partners and employees: substance, credibility and sustainability.
As if one award was not enough to make us grin from ear to ear, we are pleased to announce that we have been recently nominated for APAC Insider's fifth annual Singapore Business Awards and emerged as the winner for 'Best Performance Marketing Network 2021′.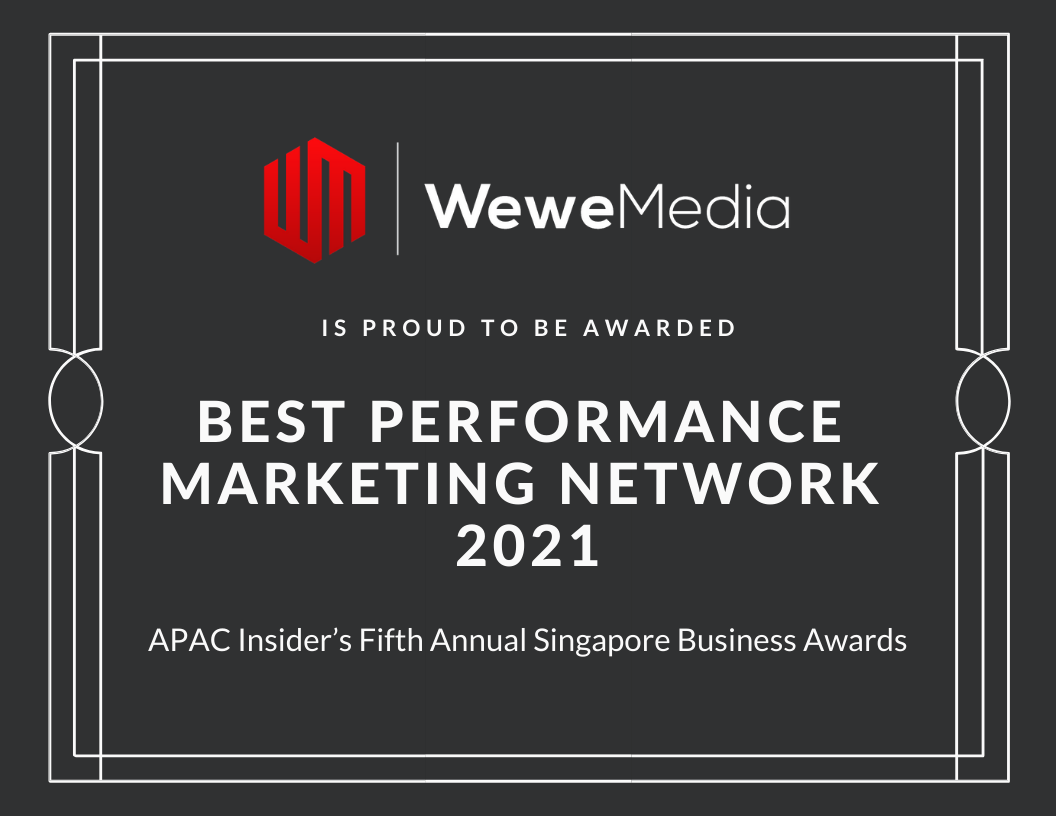 Wewe Media Group believes that any achievement will definitely have been not possible if not for the support of our partners and clients. Let us work together to achieve greater heights this coming year! There is no better time than now!