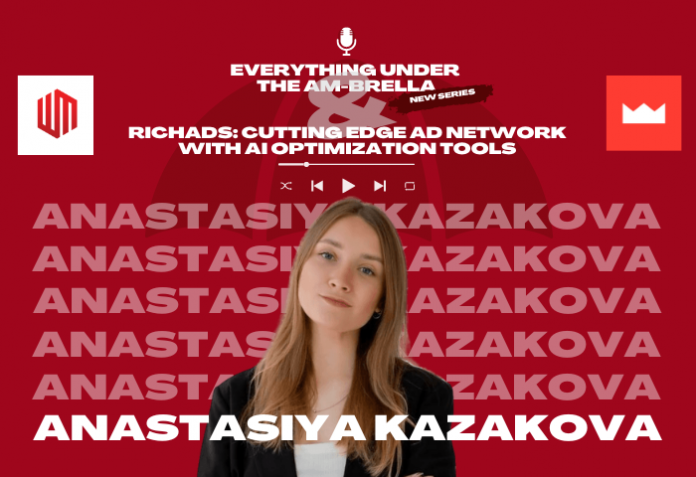 Choosing an ad network can be a tough task even for an experienced marketer. The criteria is extensive — traffic quality and volumes, various ad formats, fast and friendly support as well as flagmanship features really matter nowadays.
In the article we'll review an ad network that has it all — RichAds. Five billion impressions daily, more than 200 GEOs, five ad formats as well as the traffic of proven quality verified by Adscore — those are just a few characteristics that make the network stand out from the crowd of competitors. What's more, the guys offer a lot of exclusive features for optimization powered by artificial intelligence.
Wanna know more about making a profit with them? Hurry up to check the review!
RichAds: 6 reasons to test the network
Before we get down to the detailed review of exclusive features, let's briefly analyze why this network is actually worth testing and how it differs from others.
Here go the top six reasons that can lure any marketer when it comes to RichAds:
Huge traffic volumes.

More than 5 billion impressions at an affordable price, cost per click for push ads starts from $0.003, that's a good deal.

Pre-selected traffic of high quality.

The sources for all the formats — push, in-page push, pops, direct click and native are divided into several groups according to the quality of traffic and price.

No restrictions on adult materials.

Any advertiser can launch a campaign with 18+ creatives and landing pages on specific whitelists, no censorship required.

Fraud prevention.

All the traffic coming from RichAds is verified in two steps — by Adscore and in-house mechanisms of the ad platform.

Unique AI tools.

The network offers tools that assist in auto-optimization and allow to boost ROI up to 300% without special efforts.

Experienced managers.

Advertisers can make use of fully-managed campaigns by an ad expert as well as get customized tips, free creatives together with black- and whitelists.
Quick and effortless: AI features to simplify your work
As we've mentioned, RichAds differs from others by providing flagmanship features to make its advertisers work dead easy. We'll look into them below to learn how to squeeze the most of them and boost your performance.
If you ever optimized your campaign manually, you surely know how time-consuming and tiresome it may be. The feature solves the issue almost magically, you just create a campaign, and all the rest is done by the algorithm. Black- and whitelists are updated daily according to your targeting, even without a tracker set up!

Stats prove that the feature helps to boost the CR up to 253% and reduce the desired conversion cost by 79%!
Tired of rechecking stats within your tracker and applying it to your campaign? The Optimizer tool is basically an advanced interface that has all the metrics and stats in one place, no need to double check with your tracking tool.
You can also add sources to blacklist or use Micro bidding function within the interface while checking stats, really convenient.
No more struggling with choosing the best bid for your campaign, this tool is created to eliminate the issue! It shows the traffic volumes per bid that you'll get according to the chosen targeting, so you can choose a perfect one.

Those are the tools meant for scaling your campaigns in one click. If you wish to test different formats or GEOs, you can just choose which ones you'd like to test in the campaign creation interface and they'll be automatically created with your settings, as easy as that!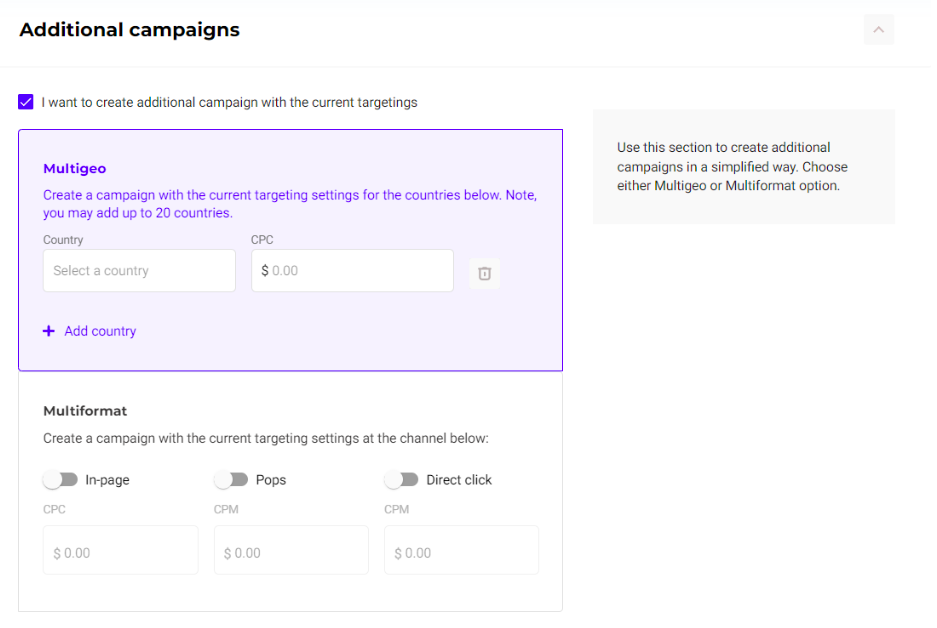 Another feature that will unburden you from doing the manual blacklisting and rechecking stats. Basically, you just need to set rules that will turn off the sources that are too expensive or do not bring conversions. Again, that's it, the process will be done by the algorithm, you can just reap the fruits of a profitable campaign.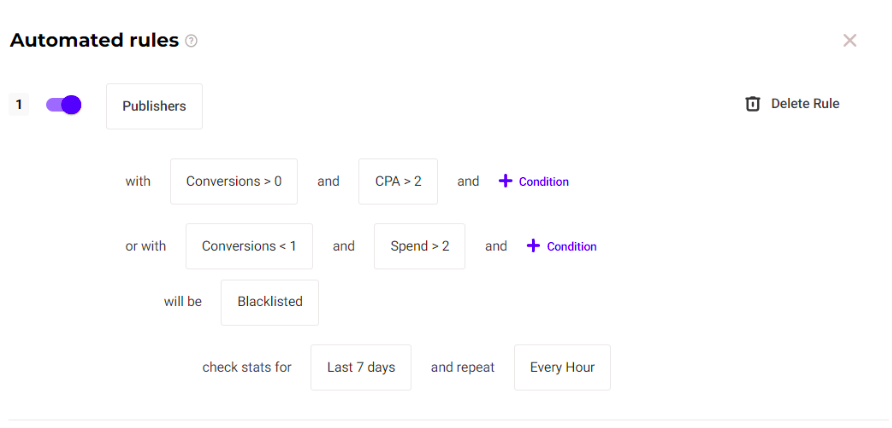 Last but certainly not least goes the algorithm which name speaks for itself. It aims at getting to the desired cost per action that an advertiser chooses by automatically creating and updating black- and whitelists as well as Micro bidding. In this case a marketer just creates a usual campaign and watches how it gets optimized according to his CPA!

It doesn't matter if you're an experienced marketer or a newbie, the network has all the necessary tools to get started. If you're not convinced after the review, go ahead and test RichAds yourself, highest CR and ROI are guaranteed!
If you're interested in learning more, you can check out our podcast with Richads. In the podcast, Jon Semira, our host, talks to Anastasiya Kazakova, the Chief Commercial Officer of RichAds, about the importance of geographic targeting in casino affiliate marketing.