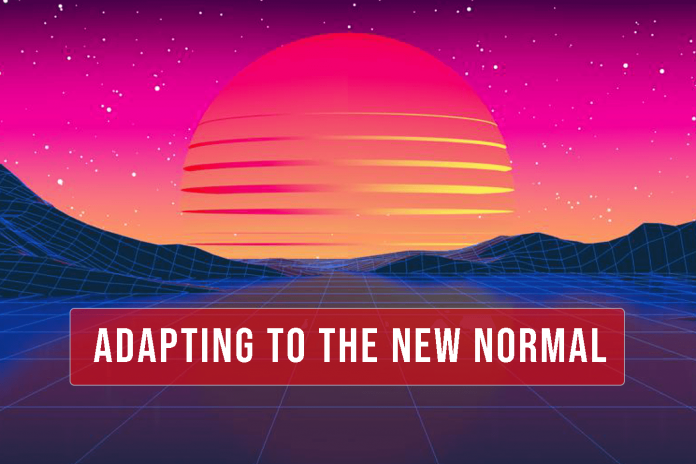 During this pandemic, much of the commentary revolves around adapting to a 'new normal'. This new normal has been with us for most of 2020 and will continue for the next few months. Businesses still have to follow strict guidelines set out by local authorities and public health restrictions around social distancing will still be in place. Seeing how things have been, we should also be prepared that this new normal may not be temporary and might just become a permanent change to our lives.
This pandemic has been nothing but a catalyst for an accelerated digitalization of all businesses. Adapting might have been quite straightforward if a business had already invested in the use of technology. However, for the rest, it can be quite a struggle trying to change processes and functions.  The latest trend since the pandemic started is to replace manpower with technology, thus the business is able to continue without endangering the lives of the employees. Covid 19 came with little notice so we have to recognise that when we first try to adopt a different approach or policy, that it might not be 100% perfect or we might not get it right the first time round. New ways of working- working from home, going into the office on alternate days, will also have the opportunity to further develop as we move forward. Even when the pandemic dies down, business should still take stock and reassess whether they can and should go back to the old ways of doing things.
One of the most important things one can do is to accept that a new reality should come with a different level of expectations. We should not have expectations that we should be able to do everything we did before, because if we hold on to that, we are going to be frustrated. Additionally, if you were one of the many businesses that had to close their office and encourage staff to work from home, you would probably have become very adept at managing a more substantial remote workforce over the last few months. As things start to get better and the number of cases start to go down, businesses should consider what is the best approach to continue going forward. Should everyone be brought back into the office just because certain restrictions have been lifted? If it was relatively painless to transit from '9-5' office hours to working from home, should businesses continue a more flexible approach? The answer will be different for every business.
Employers should also keep in place measures to manage employees' well-being implemented during lockdowns. Keeping communication lines with employees open will allow them to raise any concerns and reduce their anxieties with regards to this transition back to the workplace. In this new normal, both managers and their staff will need to continue demonstrating even greater professionalism when telecommuting. Employees need to maintain the same work ethic as they would in the office and continue to deliver work within stipulated timelines, while managers will need to place greater trust in their staff.
As an employee that has been working partially from home the past few months, I find myself able to accurately manage my working hours and that can help me to maintain mental clarity and increase efficiency. I feel that all these changes are necessary in ensuring businesses continue tick while employees are confined to their homes. All things considered, employee freedom and the trust in staff that companies have, have been a surprise throughout the pandemic. The real question is, once it is all over, will companies want to sacrifice this upturn in productivity and energy in favour of returning to the office and the day-to-day challenges that this brings? Could it just be that the changes the pandemic brought around and the way that companies have adapted to letting staff work from home is the way forward in the future? For some of us, we can only hope so.
Finally, remember that the best way to adapt to the new normal is by accepting that it is here – embrace it. The new normal presents a significant opportunity for businesses to innovate, adapt and move forward with a positive outlook.