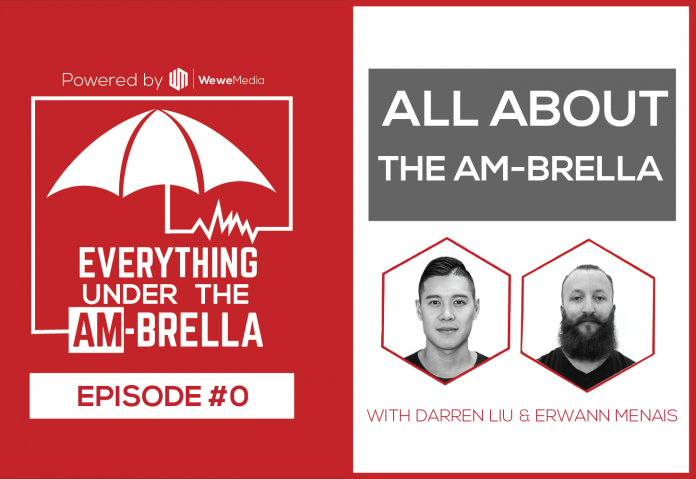 EPISODE #0: All About The AM-Brella
Welcome to the trailer episode of Everything Under The AM-Brella brought to you by Wewe Media. Find out what we're all about and discover snippets on what to expect in upcoming episodes. It's going to be an exciting dive into the affiliate world by your very own insiders from the industry!
Stay tuned for our very first episode where we interview our Co-Founder Ronny Lua and don't forget to subscribe to us and leave your feedback because we'd love to hear from you!
For more on Everything Under the AM-Brella and Wewe Media, follow @Wewemedia on Instagram & Facebook