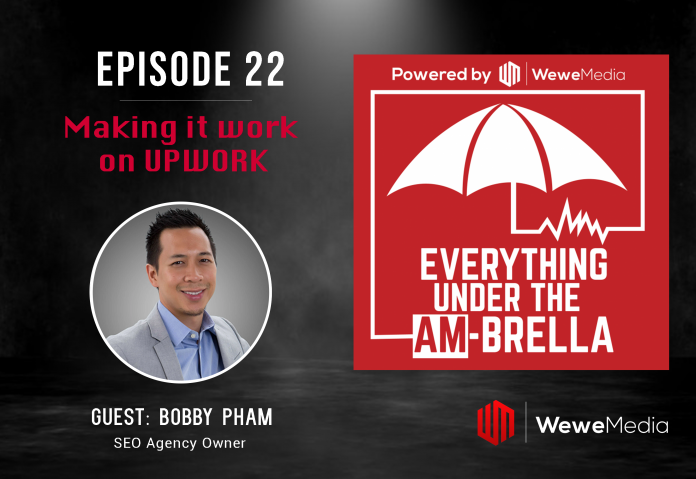 Listen, Subscribe and Rate us on iTunes, Spotify or TuneIn!
Making it work on UPWORK with Bobby Pham
Today's special guest, Bobby Pham!
SEO Brand Owner. Be informed with his tips and other knowledgeable advice about SEO in the affiliate industry. Insider info and details on past and present trends. Highly-personalized and effective SEO strategy that takes brands from being online ghosts to first-page search engine ranking superstars.
Guest: Bobby Pham, SEO Agency Owner.
Host: Jon Semira
Thanks for joining us this week and feel free to leave your feedback in the comment section below! If you enjoyed this episode, please subscribe to us on iTunes, Spotify or TuneIn and leave your valuable ratings and reviews!
For more on Everything Under the AM-Brella and Wewe Media, follow @Wewemedia on Instagram & Facebook