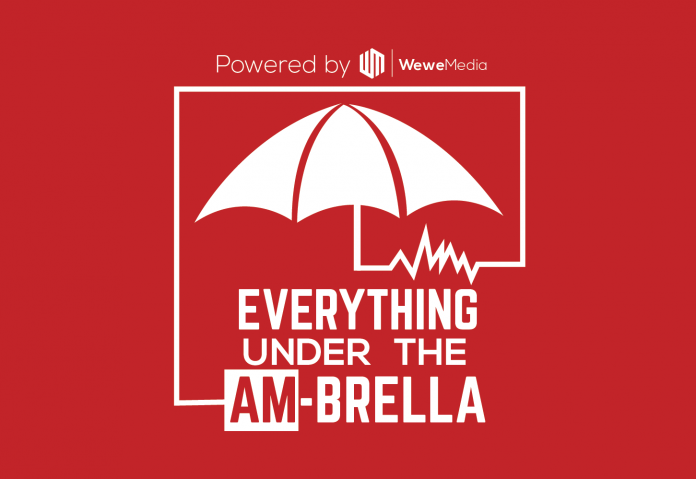 Everything Under the AM-Brella
Welcome to Everything under the AM-Brella podcast hosted by Wewe Media Group, the first ever network to bring you all the insider news on everything affiliate-related. 
Why the name Everything Under the AM-Brella?
Simply because we want to be the ones covering everything there is in the affiliate industry. This is THE podcast to plug into if you want to dive deep into the affiliate world by your very own insiders from the industry. We invite major players in the space from different networks, advertisers and even big time affiliates that have made huge impacts in the space. The best way to learn is to learn from the best, so join us for our bi-weekly podcast launched every Wednesday.
Why are we doing this?
In line with our motto to be the network you can always rely on, we want value add to you experience with us. There is so much going on in the affiliate industry with lots of inspirational success stories and experts with extensive knowledge on the industry. Our goal is to uncover these stories so that you can achieve their level of success.
Have something interesting to share?
Let us know or get on board. We want you to join us!
Do you have an interesting question about affiliate marketing that you would like us to discuss on our podcast? Do you have an interesting story to share? Well now's your chance!
If you have a great story to tell such as the ones below, we will love to hear from you.
Your journey: We want to hear about your journey to affiliate marketing. Your success case studies. What worked and what didn't for you. Tips and recommendations for other affiliates
Your expertise: Are you an expert in a certain topic and have something insightful to share? Let our listeners know!
Send us an email at mktg@wewemedia.com with your podcast proposal or questions you want us to feature and we'll be in touch.
Now tune in to our first episode to find out how Wewe Media started and so much more.
Make sure to Listen, Subscribe and Rate us on iTunes, Spotify or TuneIn if you enjoy it!