Affiliate marketing is a dynamic industry that is constantly growing and changing. With more companies embarking on affiliate marketing , it is predicted to reach a whooping US$6.8 billion mark by 2020.  
This is definitely great news for all affiliate marketing enthusiasts out there. Though it also means greater competition and greater need to stay on top of the game to succeed. Be it the latest industry tips , tricks and news, make sure that you know it all when it comes to affiliate marketing because…if you snooze, you lose. But with so many different channels available, where do you start? That's why Wewe Media has narrowed down to these 6 strategies to keep up with the latest affiliate marketing trends so you can step up your game:   
1. Subscribe to Affiliate Marketing News Sites 
There is no easier way to get your daily dose of affiliate marketing news than to subscribe to an affiliate marketing newsletter. These are two shortlisted sites where you get carefully curated content from reputable experts delivered straight to your inbox.
Zorbasmedia.com : A comprehensive site covering all things affiliate marketing from top players in the industry. What we find especially useful are their interviews with super affiliates, traffic source founders and more to glean useful tips, insider's view and insight on what's up and coming.
WhattheAff.com: For useful bite-size content on digital marketing news and technology that is easily read within 5 mins and straight to the point.
2. Listen to Podcasts
Podcasts are a great way to get news on the go, whether it's on your morning commute, at home or taking a breather from your daily chores,  it is a valuable and convenient way to pick up tips from leaders in the industry wherever you are. 
At Wewe Media, we started our very own podcast "Everything Under the AM-Brella" to bring you the latest news and tips in affiliate marketing from leaders in the industry who will inspire you to succeed! Check out our very first episode about The Wewe Story: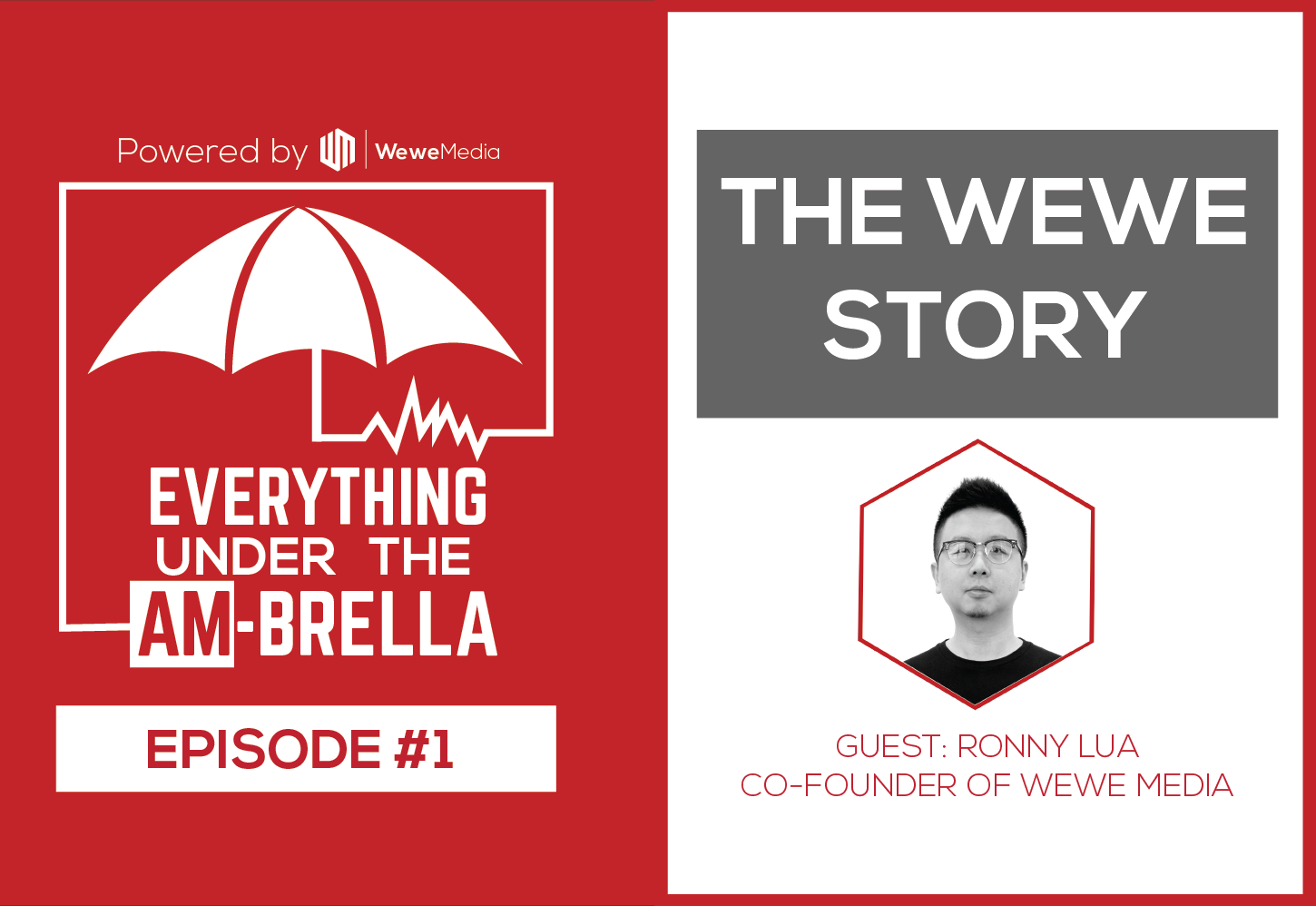 Of course, we were inspired by all the great podcasts out there and here's some of our top favourites: 

So give your eyes a break, stop scrolling, and plug in.
3. Attend Affiliate Conferences 
Sometimes it's more about who you know than what you know. Good connections are often the key to success, and the strongest ones are always forged face to face, not online.  That's how affiliate conferences entered the scene, providing a venue for affiliate marketing gurus and beginners to get acquainted, make new connections and gain valuable tips.   
In our podcast Episode #2 with Mikhail Novichov, a successful affiliate who started from zero to a now established CTO , his breakthrough came from constantly networking. His number 1 tip is pretty straightforward – to get out there and find people who could share tips and advice. Listen to it here if you're interested to find out more.
Here are 3 Affiliate Conferences you should consider attending: 
Held twice a year alternating between Europe and Asia, this two day conference was the one that WeWe Media team recently attended in Barcelona and we couldn't recommend it more. 
The massive scale of the event and number of attendees goes to show the value it brings, with top marketing gurus from all over the world joining in. Not only is this  an opportunity to reconnect with old partners and forge new partnerships, learn from top-notch speakers in the industry and have a first hand look at what's really trending in the industry. 
Curious to find out more? Listen to our AWE exclusive podcast recorded live at the show were we got to the ground asking "What's your biggest challenge in Affiliate marketing in 2019?"
Another great exhibition to attend and learn from top decision makers in the affiliate marketing industry. With 4 conferences held annually in Las Vegas, New York, London and Singapore, this makes it a truly global event where you'll definitely have a great chance to network with many affiliate marketers like yourself. 
Started in 2009, this is another networking networking conference where professionals from a wide range of industries such as online entertainment, e-commerce, health, nutraceuticals, blockchain and more attend. Typically held twice a year at Prague in September and Lisbon in March, expect 3 days of intense networking and useful insights shared by their highly acclaimed speakers. What's more, there's no reason to miss it if it's free for affiliates!
Wewe Media just attended TES this September and it was another great event! Stay tuned for our review about TES 2019.
4. Network on Forums
Forums are a must join for anyone in the affiliate marketing industry. With most of us being solo side hustlers working remotely, it's a place where you get acquainted with industry gurus offering answers to any burning questions you have. It's a community where you can learn and grow in affiliate marketing , and the best place to get all the insider affiliate news in one platform with different sub-topics targeting your needs. Find reviews on the best trackers, traffic sources and case studies that will give you valuable insight on what's trending and what's not. 
Forums you should be on:
5. Join Facebook Groups
The more well-known channel to find your fellow affiliates with similar interests, join the right Facebook group and be connected with experts who share great tips. It's a great place to make great friendships too if you do it right!
6. Join Telegram Chats
While forums are great, Telegram is an instant messaging app  that will certainly make life easier for affiliate marketers to connect and network. With the ability to support up to 200,000 members, we can expect Telegram Groups to take off real quick!
Telegram Groups you can join: